Attended the "Summit on Women & Climate" Bali, hosted by Global Greengrants Fund and the International Alliance of Women's Funds in August 2014. It was an interesting and inspriring event in a lovely setting; yet it was not really focussing on climate change, but rather on women and environment in general.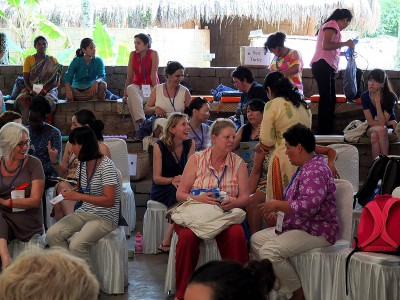 The most useful discussion on the topic of women and climate change took place at the very end:
How can climate funds, in particular from the Green Climate Fund, once operational, be channelled to women?
Can Women's Funds play a role in this?
What can be done to achieve this?
The loveliest part of the event was the night session with the Balinese women's gamelan orchestra and dancers.